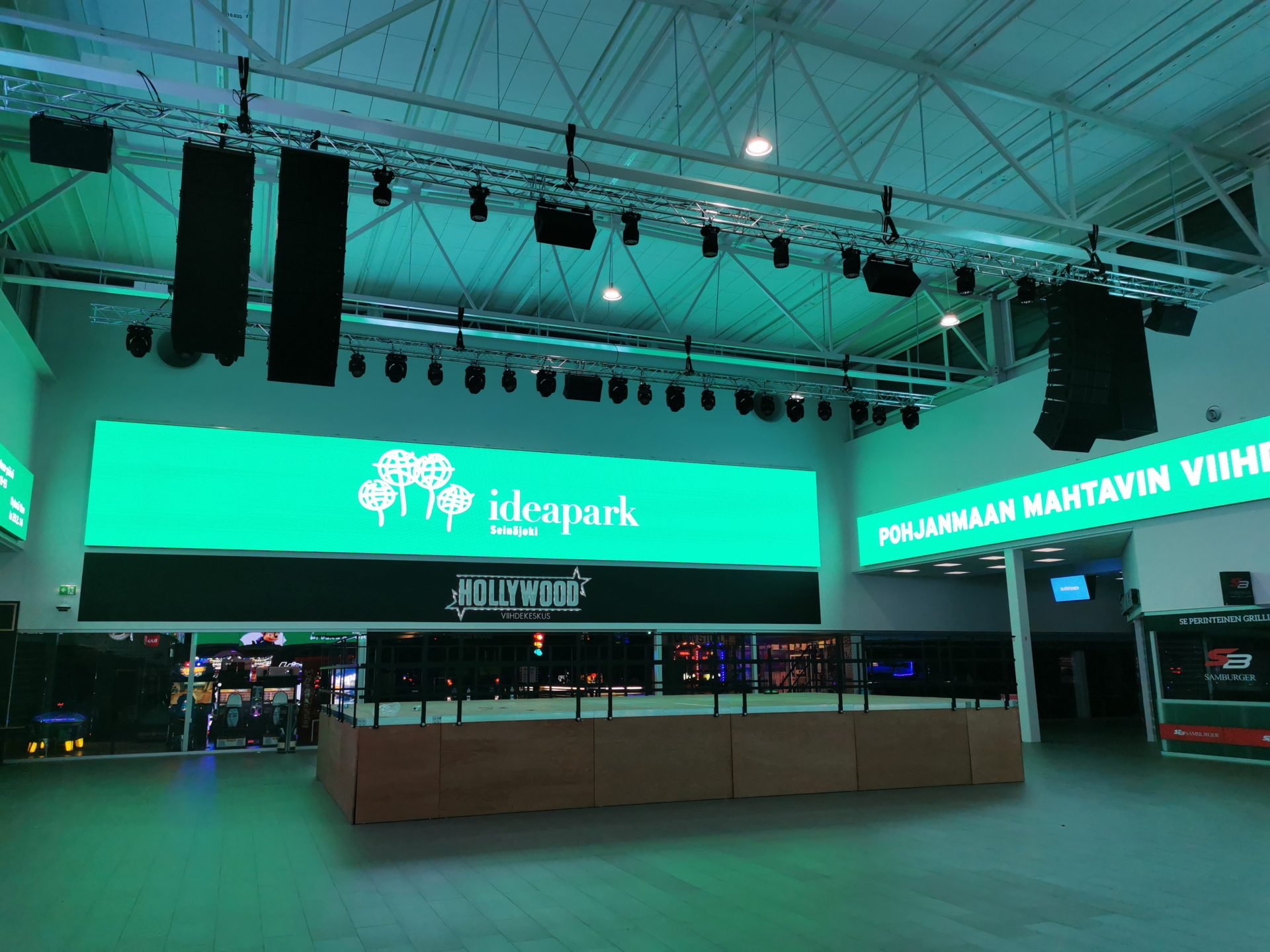 Ideapark Seinäjoki wanted to build the most magnificent entertainment center in Ostrobothnia, where various events could be organized. The event square had to be implemented in such a way that the shopping center staff could control the AV equipment themselves. The space and the system also had to be made available to visiting performers if necessary.
A control surface was created for the shopping center with the use of the BBS BLU processors. The system can control both the general lighting of the square and the blackout curtains. From the same control surface, the sound of the room and the stage lighting can be controlled. Lighting control can also be given from the control surface via Artnet to visiting performers.
The self-created solution enabled an easy-to-use unit with everything the customer needed. The large event square also required high-quality sound reproduction. Adamson was selected as the manufacturer.
With these solutions, an event square could be created in the shopping center, which is not the case elsewhere in Finland.